Family Style at WonderCon! New Titles!
Sunday, March 27, 2011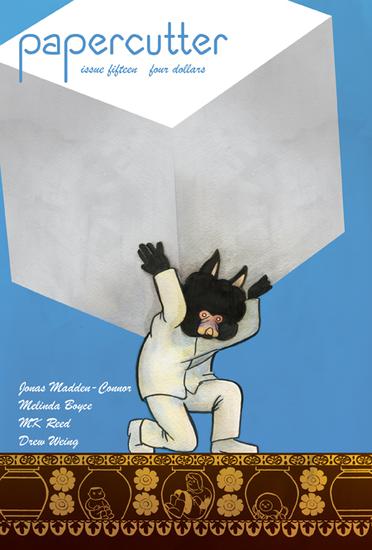 Family Style will be exhibiting at
WonderCon
in San Francisco for the first time ever! WonderCon is definitely a more mainstream/superhero/cosplay sort of event than Family Style is used to exhibiting at, but we've been long-time attendees, and we always have a fun time, so we've decided to try it out this year! Jonas will be sharing our table with
Kane Lynch
, creator of
The Relics
.
Jonas
has a big new story in the latest issue of
Papercutter
from
Tugboat Press
, which he'll have for sale at the Family Style table! The story, "The Most Gripping Mind-Exploding Triumphantly Electric of Our Time," is a fantastic nested tale that intermixes science fiction and mythopoetic elements to remarkable effect.
François
can't attend WonderCon, but his long-delayed fifth issue of
Bird Brain
will be premiereing at the show! This issue of his ongoing nature journal series features illustrations and field notes from his vacation to Louisiana and Arkansas last summer, and includes coverage of the then-ongoing BP oil spill, herons, ibises, lots of songbirds, and even alligators and beavers!
We'll also of course be selling our
Stumptown Comics Award-nominated
anthology
Elfworld
Vol. 2 #1
, the original
Elfworld
collection (with a special convention price of just $5!),
Ochre Ellipse, Friends
, and all the excellent comics and zines that the world has come to expect from Family Style. We're excited to meet new comics fans in this new venue!
WonderCon
takes place April 1-3 at the Moscone Center in San Francisco. Look for us at table #SP19.
Labels: bird brain, events, francois vigneault, jonas madden-connor