Drawing Challenge - Marvel Smackdown
Monday, November 9, 2009
While we (Jonas and François) while away our time at comics conventions, we often try and use the time to entertaining, if pointless, ends: Drawing the kind of goofy stuff that got us into comics in the first place. With that laudable goal in mind, at this year's
APE
, we came up with a fun game: Draw a pair of Marvel comics characters battling it out in some fashion. The rules were: One hour time limit, someone else picks the characters, no looking online or elsewhere for costume reference, etc. Here are the results:
Mr. Fantastic vs Doctor Doom, by Jonas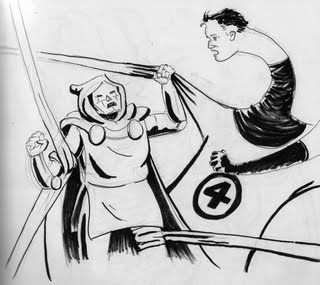 Galactus vs Thor, by François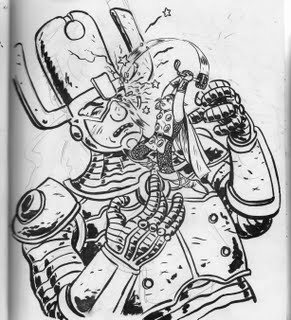 MODOK ve Speedball, by Jonas (guest-suggested by the brilliant
Trevor Alixopulos
)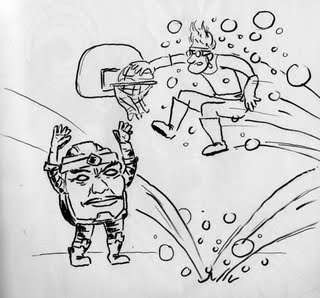 Hulk vs Havok, by François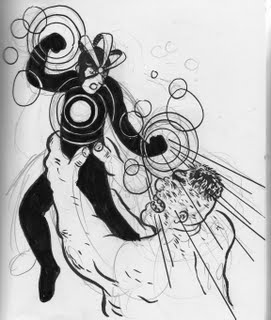 BONUS! Green Goblin vs Doctor Octopus, by Tim Lajeunesse of Love Letter Press!
Coming soon!